Lockdowns during early pandemic saved lives, but not a go-to strategy moving forward: study
by University of Michigan 1/21/22
The U.S. pandemic lockdown in 2020 caused a $2.3 trillion economic downturn and split the nation politically, and now some European nations are locking down again as Omicron surges through the global population. But do these drastic measures save lives? Are they worth massive job and income losses?
A new University of Michigan-led study shows the early lockdowns implemented in the first six months of the COVID-19 pandemic saved lives––but the decision to use lockdowns is much more nuanced and the research shouldn't be used to justify lockdowns now or to retroactively endorse that approach, said health economist Olga Yakusheva, associate professor at the U-M School of Nursing.
The study found that from March through August 2020, implementing widespread lockdowns and other mitigation in the United States potentially saved more lives (866,350 to 1,711,150) that the number of lives potentially lost (57,922 to 245,055) that were attributable to the economic downturn. However, the results are more ambiguous when looking at the quality-adjusted life expectancy added by lockdown (4,886,214 to 9,650,886) vs. quality-adjusted life years lost (2,093,811 to 8,858,444) due to the economic downturn.
This is because many of the people saved were high-risk older adults with multiple illnesses and fewer healthy years left to live, while those most impacted by the economy were younger people in service jobs and other lower-paying occupations who found themselves without employer-provided health insurance and, in many cases, unable to pay for health care or even life-saving medications. A quality adjusted life year is one year of life in perfect health.
The study, published in PLOS One, should not be used to justify more lockdown measures, Yakusheva said. Nor is it a retroactive endorsement of the strict economic lockdown approach the U.S. imposed during the first six months of the pandemic.
"We evaluated the full packet of public health measures as it was implemented in the beginning of the pandemic, but lesser mitigation measures may have worked just as well to reduce lives lost," Yakusheva said. "The fact is, we just will never know. At the time, we had to work with the information that we had. We knew the pandemic was deadly, and we did not have therapeutics or a vaccine."
The situation has changed dramatically since the pandemic began, and we have more tools to battle the virus, Yakusheva said. Vaccines and therapeutics are available, as are other mitigation measures.This is the first known paper to measure the effect of pandemic lockdown mitigation measures on lives saved and lost, as opposed to typical economic evaluations, which examine the cost per life saved, she said.
"This is tough for people to agree upon. Typically, people are in one of two camps—pragmatics who worry about the economy and ethicists who say any amount of money is worth saving a life," Yakusheva said. "Some value loved ones more, or their own lives. It's very subjective.
"What we did was look at empirical correlations between loss of income and mortality, and created a range of estimates on how many people could be expected to die as a result of the downturn, which is essentially the estimated collateral damage of the public health measures. What our analysis did was to allow us an apples-to-apples comparison of lives saved vs. lives lost."
There are important study limitations. Chief among them are that some answers to major questions were unobserved––for instance, how many lives would have been lost had COVID-19 been unmitigated. In other words, if it had just run its course with no public health measures in place. "We know how many people died with public health measures in place, but we can't know how many people would have died without those measures in place," Yakusheva said.
The team estimated that number based on published literature, and the accuracy of that literature, or the public's behavior, could lead to an over or underestimate. Also, all of the human toll of the lockdown won't be seen immediately. For example, the health toll could manifest later as disease progression because someone who was unemployed couldn't buy medications.
"We tried to be very careful and produced a range of numbers of lives potentially saved and lost, and we hope the true numbers lie within those ranges," Yakusheva said.
Is the COVID-19 pandemic cure really worse than the disease? Here's what our research found
More information: Lives Saved and Lost in the First Six Months of the U.S. COVID-19 Pandemic: A Retrospective Cost-Benefit Analysis, PLoS ONE, journals.plos.org/plosone/arti … journal.pone.0261759
1/21/22: A little bit of where we are re CoV2-19: Silverbacks  by H.Robert Silverstein, MD, FACC
Our international cousin, the United Kingdom/England, has essentially declared that life is to resume being normal with full return to work and no more masking, etc. decisions and behaviors that now constitute arriving at a national normalcy. Ireland, Norway, and France are soon to follow. In the USA, with some deceit and in the name of protecting the public, those in charge have behaved like a silver-back GORILLA pounding his chest letting everyone know who is in charge and thereby (inappropriately and unnecessarily) resulting in CONTROLLING the public. It is time to end this needless polarization. Those fired because of the refusal to take the vaccine or a booster should be re-hired. There is the need to change from the short-sighted focus on just vaccines to also include effective and already available options such as the safe and validated medications fluvoxamine and metoprolol, etc.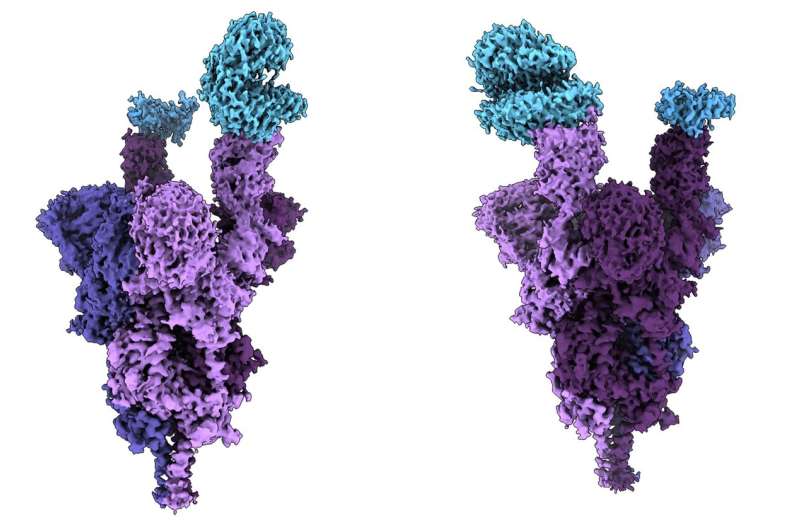 The 'New York Times' has a graph today showing the beginning of a clear decrease in the incidence of the coronavirus BUT the pandemic mentality of control OVER subordinates (the public) continues. Because of my experience observing those with even very severe compromised immune conditions, it is my belief that the dominating omicron coronavirus variant infection is actually relatively benign even in them. Intensive care units and hospitals are emptying out.
There is always a "war" where some will live and some will die because of the decisions that are made. My evaluation of "risk and benefit" is that like United Kingdom/England we should return to normalcy. Cautiously I would begin to do the same here in the USA even in the medical field: let 1/4 of low risk employees be "normal" and then progress further weekly) & similarly for those who travel.
Finally, although none of those in charge listened/used the Preventive Medicine Center's offered and effective CoV2-19 treatment option, it remains available to those with significant illness due to the coronavirus infection. It has proven to be able to vastly improve the well-being of those who are moderately or even severely affected.
Is this a best guess? Absolutely. But that is what life is all about including the safety or danger of getting into your car, exercising, eating food, and all the activities of daily life. If you agree with this, speak up to affect those who do not grasp the logic and (hopefully) truth of the above.
A Modest Proposal 12/18/21 by H. Robert Silverstein, MD, FACC
I believe this is the correct omicron corona virus behavior/treatment direction and that the government/NIH/Fauci/President/Governor should take this position seriously: this was originally posted 12/18/21 and I request all readers to send this around to their list of contacts.
I have an incompletely formed thought here based on the satirical Jonathan Swift 1729 essay "A Modest Proposal". In that piece, Swift ironically proposes butchering the children of the poor Irish and then selling those pieces to the well-to-do English upper class as help and relief for both groups; that essay was actually a societal critique of justice and the economy then. Okay, here goes my "modest proposal" with more than a little bit of satire, but as in all satire, there is perhaps some incredibly important and implied commonsense. Here goes: if you have no important immune disability such as diabetes, transplant status, immune disabling drug use as in lupus, cancer, cancer chemotherapy, untreated HIV, frailty in general, etc and have been double vaccinated, my belief is that is as far as one needs to go with further immunizations. And then almost have the hope for your catching the new omicron variant corona virus because it seems to be quite mild (this last sentence is subject to updating with the arrival of new data). Almost certainly having an omicron variant infection, said humorously 'if you survive', that will vastly increase your immunity far more than any booster.
A medical publication: "Prior CoV2-19 infection increases immune response in double-vaccinated care home staff and residents by University of Birmingham 12/10/21: Elderly care home residents who have previously contracted and survived COVID-19 develop much stronger and higher antibody and cellular immune responses to two doses of vaccination than those without prior natural infection, finds new research led by the U of Birmingham. More information: Reduced Antibody and Cellular Immune Responses Following Dual COVID-19 Vaccination Within Infection-Naïve Residents of Long-Term Care Facilities."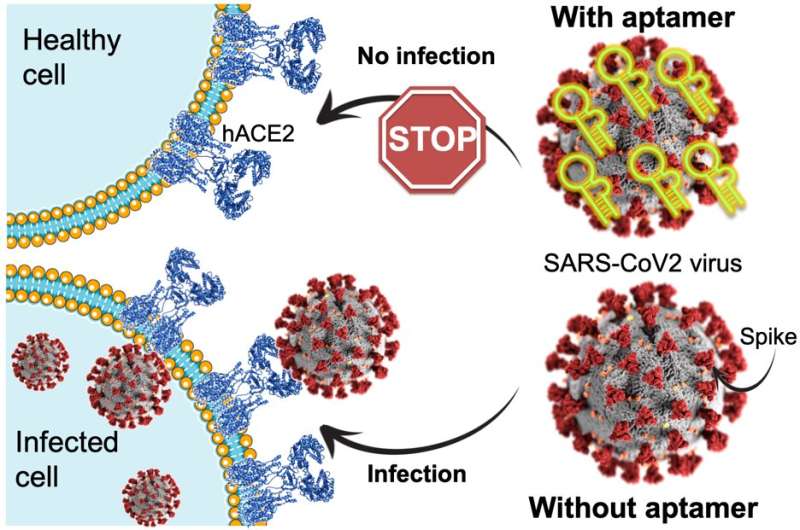 Now if one does acquire a corona virus infection, delta or omicron, I do recommend taking the available antibody infusions. New data shows that that infusion need not be intravenous and can simply be given under the skin: subcutaneous/subQ. But during that infection I also recommend taking selenium 200, zinc 50, quercetin 500, lactoferrin 500, D3 5,000 units all daily, and vitamin C 500 mg twice a day if and when you do acquire the infection. even if you receive the infusion/injection. Moreover, I still have belief and confidence in the program that is recommended at the Preventive Medicine Center website which includes the above but also prescription medications.
H. Robert Silverstein, MD, FACC
 HRS COMMENTS: A BOOSTER WILL REDUCE THE LIKELIHOOD OF ACQUIRING THE OMICRON VARIANT. THIS IS ALMOST CERTAINLY A TEMPORARY BENEFIT AND THE LONGTERM EFFECTS OF THESE VACCINATIONS ARE UNKNOWN. MORE OVER IT IS A POLITICAL COMMAND THAT TAKES AWAY ONE'S RIGHT OF SELF DETERMINATION WHICH COMMAND I STRONGLY OPPOSE. IN ADDITION, THE OMICRON IS GENERALLY PROVING TO BE QUITE MILD AND RARELY DO I NOW HAVE TO GIVE THE FULL TREATMENT THAT I HAVE HAD TO FOR THE OTHER VARIANTS INCLUDING MULTIPLE PRESCRIPTION MEDICATIONS. IN THE VAST MAJORITY, MY CURRENT TREATMENT IS ESSENTIALLY A "BAND-AID or FIRST-AID." MY FINAL POSITION IS THAT TAKING THE BOOSTER SHOULD BE ENTIRELY VOLUNTARY, with ENCOURAGEMENT FOR THE IMMUNE COMPROMISED. BUT I ALSO BELIEVE THAT THE MEDICAL PUBLIC/PHYSICIANS AND OTHER HEALTHCARE PROVIDERS SHOULD BE USING THE PROGRAM OF OVER-THE-COUNTER SUPPLEMENTS AND MEDICATIONS ENTITLED "COVID-19…" at www.thepmc.org THAT I BELIEVE WOULD LARGELY PREVENT SERIOUS OMICRON SYMPTOMS IN THE VAST VAST MAJORITY. HRS, MD, FACC
Please see COVID-19: Being Able to Keep Patients Well Enough To Avoid The Hospital (Updated)