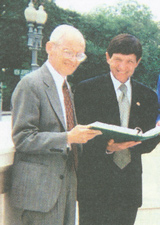 Alex served as a reporter in Vietnam in the 1960s, editor-in-chief of the East West Journal in the 1970s, general manager of the Kushi Foundation in the 1980s, and director of the One Peaceful World Society in the 1990s.
Alex is president of Planetary Health / Amberwaves, which is a network of friends, families and communities devoted to keeping the planet beautiful through natural and organic living. It sponsors the campaign to save rice, wheat, and other essential foods from the threat of genetic engineering.
He has taught around the world, including the Zen Temple in Beijing, the Cardiology Center in Leningrad, and at other centers and institutes in Europe, Japan, and throughout North America.
He is the author or co-author of thirty-five books, including The Cancer Prevention Diet (with Michio Kushi), Complete Guide to Macrobiotic Cooking (with Aveline Kushi), Let Food Be Thy Medicine, and The Mozart Effect (with Don Campbell). Alex lives with his family in Becket, Massachusetts.